The Online MBA from the University of California, Davis
The Online MBA from the University of California, Davis
The Online MBA from the University of California, Davis
The Graduate School of Management at the University of California, Davis, is more than a business school—it's a transformational experience where you will develop new ways of thinking about business and innovation.
Our online MBA program, MBA@UCDavis, offers you an interactive virtual campus that brings our culture of collaboration to you, wherever you are. Here, you will find an energetic network of enterprising professionals and globally recognized faculty eager to work with you to change the world.
Jump to:
Online Experience
Curriculum
Career
Request Info

Join the UC Davis Network
Are you ready to take the next step in your career? Request information today to learn more about MBA@UCDavis and how we can help you acquire the skills and connections to thrive.
Accessible, Top-Ranked Faculty
Our trailblazing research faculty and industry experts from Silicon Valley, San Francisco and beyond will know your name and help expand your perspective on business, both inside and outside of the online classroom.
Ranked second-best globally by The Economist 2021, our faculty are international leaders in their fields and stay on the cutting edge of the business world through pioneering research, knowledge sharing and developing best practices.
Meet some of the Graduate School of Management faculty members who teach in the online MBA program.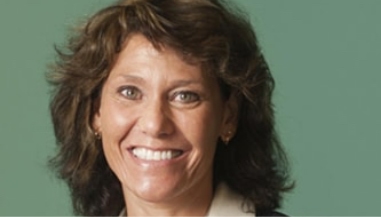 Professor Kimberly Elsbach
An internationally renowned expert in organizational behavior and reputation, Professor Elsbach teaches negotiation skills and individual and group dynamics. She holds the Stephen G. Newberry Endowed Chair in Leadership and is an International Research Fellow at the Oxford University Centre for Corporate Reputation.
Professor Andrew Hargadon
One of the world's top scholars on innovation, Professor Hargadon is at the forefront of teaching, research and practice in cross-disciplinary entrepreneurship, and he is the founding director of the UC Davis Institute for Innovation and Entrepreneurship. He is the author of Sustainable Innovation: Build Your Company's Capacity to Change the World.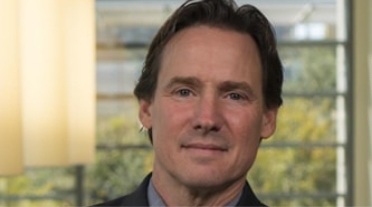 Professor Victor Stango
A leading economist, Professor Stango teaches finance courses on the interaction of consumers, firms and government. His research focuses on banking markets, behavioral economics and industrial organization. He has helped shape policy as an economist at the Federal Reserve Banks of Chicago and New York.
Jump to:
Online Experience
Curriculum
Career
Request Info
MBA@UCDavis Online Learning Experience
Through a close-knit community online and in person, we empower you to collaborate with a group of diverse, caring professionals who will challenge you to be your best.
The centerpiece of the MBA@UCDavis online experience is the live online classes, where you will participate in spirited, face-to-face conversations on our technology platform.

Live Online Classes
Discuss ideas and industry best practices in real time with your classmates and professors. You'll feel the same energy and camaraderie in our online classes, held via webcam, as you would on campus.
Self-Paced Coursework
Dive into interactive assignments that you can complete on your own time. You might join a message board discussion or record a video response to a thought-provoking lecture.
In-Person Residentials
Join classmates, professors and business leaders for multiday, in-person experiences. Planned for Silicon Valley, Davis and Napa Valley, these residentials allow you to network and sharpen your skills.
Jump to:
Online Experience
Curriculum
Career
Request Info
Online MBA Curriculum
Our online MBA curriculum has the same standards, will be taught by the same faculty and requires the same credit hours (72 units) as our nationally ranked MBA programs on campus.
Core courses provide you with a foundation in the functional areas of business, such as accounting, economics, finance, marketing and strategy. Electives allow you to expand or narrow your interests and go deeper into a subject area, depending on your post-MBA career goals.
Sample Courses
Providing a strategic mix of business fundamentals and a variety of electives, MBA@UCDavis courses include:
Markets and the Firm
The Individual and Group Dynamics
Negotiation in Organizations
Financial Accounting
Data Analysis for Managers
Management of Innovation
Marketing Analytics
Management Information Systems
Digital Marketing
New and Small Business Ventures
Skills and Learning Outcomes
You will build a broad foundation of business knowledge and skills:
Sharpen your writing, speaking and critical thinking abilities.
Develop your management and leadership skills.
Deepen your expertise through electives in areas of your choice, including analytics, entrepreneurship, marketing, organizational behavior or technology management.
STEM-Designated
UC Davis' STEM-designated MBA reflects our university's nationally recognized leadership in the STEM fields. Our rigorous curriculum emphasizes quantitative analysis and data-driven decision making to teach our students how to apply data analysis to innovate and inform business decisions.
"The UC Davis MBA program gave me access to brilliant faculty and brilliant classmates while I was still working full time. Applying what I learned to my job each day accelerated my business acumen and strategic thinking skills. As a result, I have had a distinct advantage ever since in being able to articulate the business value of Google Cloud's learning programs."
Ramak Siadatan MBA 06
Customer Team Enablement and Training Google Cloud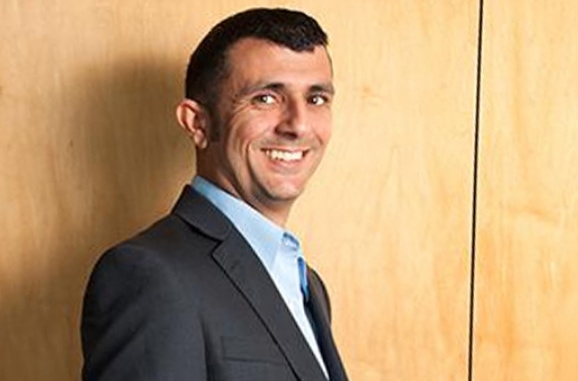 Take a Closer Look at MBA@UCDavis
Request information today to learn more about how this collaborative online program can help you advance your career—and change the world.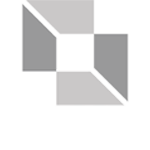 AACSB Accreditation
The Graduate School of Management at the University of California, Davis, is accredited by the Association to Advance Collegiate Schools of Business (AACSB) International, which means the school meets internationally recognized standards for excellence in business education.
Jump to:
Online Experience
Curriculum
Career
Request Info
UC Davis Career Resources and Networking
The Graduate School of Management's career development team provides online resources and career coaching to guide you through exploring career options, preparing for interviews, advancing your professional development and building diverse networks.

Corporate Connections
Our prime locations and reputation have fostered strong corporate connections in Sacramento, the San Francisco Bay Area and Silicon Valley—the world hub of innovation. We identify companies where you are uniquely positioned to succeed and promote you directly to them.
Alumni Network
You'll be able to tap into the Graduate School of Management's network of more than 4,800 alumni and UC Davis' global network of more than 260,000 alumni for mentoring, informational interviews, company tours and career assistance.
Proven Track Record
We have a proven track record of success, with 84 percent job placement six months after graduation and $122,000+ average salary for our Full-Time MBA program on campus.5
Online MBA Admissions
MBA@UCDavis accepts applications on a rolling basis and offers four start dates per year: January, April, June and September. The program takes approximately 24–36 months to complete.
To apply, you will need to submit an online application, letters of recommendation, an essay, a personal introduction, an official transcript and GMAT or GRE scores.
GMAT waivers are available for qualified applicants.
Pre-Priority Deadline
December 6, 2021
Priority Deadline
January 10, 2022
Final Deadline
January 24, 2022
Cohort Start Date
March 28, 2022