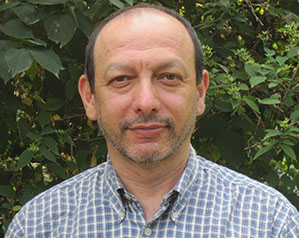 Gregory Perelman
Visiting Faculty
Vice President, Wells Fargo Bank
Visiting faculty member Gregory Perelman has worked in the U.S. banking industry since 1990. For the past 15 years, he has been employed by Wells Fargo Bank in various finance and management positions. He is based in San Francisco, where he conducts analysis of small business credit markets in the United States and internationally.
Perelman has been an adjunct professor at California State University since 2001 and has taught undergraduate and graduate courses in corporate finance, economics, bank management, financial institutions and business statistics. He has also lectured internationally at various graduate programs in Russia, Ukraine, Kazakhstan and Lithuania.
He holds a Ph.D. in business history from the Russian State University of Humanities in Moscow, an MBA from the Yale School of Management and a B.A. in economics from UCLA.