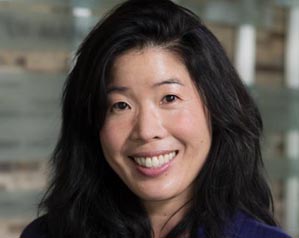 Research Expertise: Organizational behavior and identity, economic sociology, entrepreneurship
Consumers, producers, critics and other market actors rely on categories such as hedge fund, Napa Valley winery and Western film to understand products and producers in markets. Through her research, Professor Greta Hsu develops understanding of how such categories are socially constructed, how they are used and strategically manipulated by market actors, and how they shape market and competitive dynamics. Her current research focuses on how tobacco producers created and then manipulated consumers' understandings of the category of "light cigarettes" to their strategic advantage. She is also studying genre spanning in the U.S. feature film industry as well as patterns in perceptions of organizational identity across organizations and organizational roles.
Hsu's papers include "Category Taken-for-Grantedness as a Strategic Opportunity: The Case of Light Cigarettes, 1964 to 1993," published in the American Sociological Review; "Evaluative Schemas and the Mediating Role of Critics and Identities, Genres, and Organizational Forms," published in Organization Science; "Multiple Category Memberships in Markets: A Formal Theory and Two Empirical Tests," published in American Sociological Review; and "Jacks of All Trades and Masters of None: Audiences' Reactions to Spanning Genres in Feature Film Production," published in Administrative Science Quarterly.
Hsu received her Ph.D. in organizational behavior from the Graduate School of Business at Stanford University. She also received her M.A. in sociology, M.S. in statistics and B.A. in sociology from Stanford.