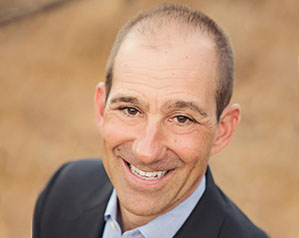 Joe DiNunzio
Assistant Adjunct Professor
Executive Director, UC Davis Institute for Innovation and Entrepreneurship
President, Fido Management
Research Expertise: Consulting, entrepreneurship, innovation, IMP project faculty advisor
Joe DiNunzio is an assistant adjunct professor at the UC Davis Graduate School of Management, where he also serves as executive director of the UC Davis Institute for Innovation and Entrepreneurship.
DiNunzio has nearly three decades of creative, technical and business leadership creating new ventures and building successful organizations. He has extensive experience as a management consulting practice leader, a Fortune 100 senior operating executive, a founding CEO and an educator.
As president of Fido Management, DiNunzio leads the consulting firm's efforts with Fortune 500 and early-stage companies to drive growth through innovation by creating new products and experiences, and developing new business strategies, operations and market-driven initiatives.
He serves as a board member and advisor for a number of startup companies, including Harebrained Schemes (digital games), Barobo (educational robotics), SonanuTech (food and medical diagnostics) and Kvantum (media optimization).
DiNunzio's entrepreneurial experience includes chairman, CEO and co-founder of 42 Entertainment, the leading creator of experiences that seamlessly integrate online, mobile and physical world narrative content with user communities, and founding CEO of Z.com, a venture-backed digital media studio and network.
His prior corporate work includes serving as senior vice president of new product development at Walt Disney Imagineering, where he led the global development of theme park concepts and digital media initiatives and built the company's first digital theme park, DisneyQuest; as a principal at management consultancy Booz, Allen & Hamilton, where he sold and led client engagements in marketing, operations and organization; and in brand management at Procter & Gamble.
He serves on the Procter & Gamble Digital Advisory Board and the Exhibitions Advisory Board of the Museum of Science & Industry. He is a member of the Academy of Television Arts and Sciences as well as the International Academy of Digital Arts and Sciences.
DiNunzio is an elected member of the Davis Joint Unified School District (DJUSD) board of directors, president of the board of the Davis Schools Foundation, a board member of the Davis Chamber of Commerce and a member of the DJUSD Strategy and Technology Advisory Committees. He and his wife, Liz Stelow, DVM, have twins and a menagerie of animals.
DiNunzio has an MBA from Stanford University's Graduate School of Business and a B.A. in psychology from Harvard University.