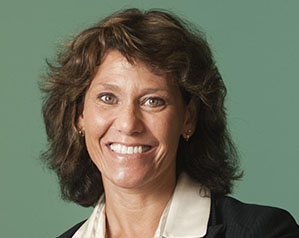 Kimberly D. Elsbach
Professor
Stephen G. Newberry Endowed Chair in Leadership
Research Expertise: Leadership in organizations; perception and management of individual and organizational images; identities and reputations, especially images of legitimacy, trustworthiness and creativity
Courses Taught: The Individual and Group Dynamics, Negotiation in Organizations, Business Policy and Strategy
Fast Facts:
International Research Fellow, Centre for Corporate Reputation, Oxford University
NCAA faculty athletics representative and national champion masters swimmer
Past UC Davis Chancellor's Fellow
Globally visible expert in organizational behavior
Professor Kimberly Elsbach focuses her research on the acquisition and maintenance of organizational images, and identities and reputations, especially images of legitimacy, trustworthiness and creativity. She also teaches and studies negotiation skills in competitive business environments. Her research provides a framework for communicating with shareholders, customers and employees in the immediacy of a reputation crisis and through long-term recovery. In papers published in the Harvard Business Review and the Academy of Management Journal, Elsbach showed how Hollywood movie and television producers judge the creativity of people pitching story ideas.
Elsbach has published extensively on organizational reputations and controversies. She has studied the impacts of telecommuting and how firms and employees have dealt with the transformation of their workplace from a traditional office to a "hoteling" environment, in which employees have no permanent offices and reserve workspaces on a daily basis.
Elsbach earned her Ph.D. in industrial engineering and engineering management from Stanford University. She earned both her M.S. and B.S. in industrial and management engineering from the University of Iowa.