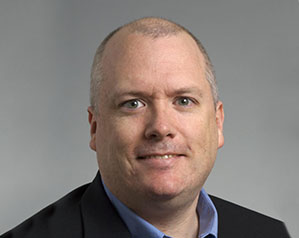 Lecturer Rodney Lacey has almost 20 years of broad experience in learning, teaching and research in the field of organization theory, management and strategy. This is reflected in his classes and research that cross disciplinary, industry and national boundaries to take a more integrative approach to thinking about management issues.
Lacey has been involved in research with three areas of focus. The first is the study of production in dispersed or networked industries—such as the feature film industry or software development—where firms are often temporary or loosely linked to accomplish projects. The second is to investigate how the routine ways industries explain the causes of failure affect what is learned—or not learned—from accidents and disasters. Finally, he is the member of a group of scholars advancing the use of Boolean-based set theoretic methods, particularly their use for systematic analysis of large-N populations. He has worked with this group to develop annual trainings at the Academy of Management meetings for more than a decade.
He has taught at the business schools of Emory University, Pontifical Catholic University of Chile, London Business School, UC Irvine, UC Riverside and the University of Florida. He received teaching excellence awards at both Emory University and the University of Florida for his work with MBA students. He is a founding board member of the interdisciplinary Center for Organizations Research (COR) at the University of California, Irvine, and has been a research affiliate with the Center for International Security and Cooperation (CISAC) at Stanford University.
Lacey has a Ph.D. in organizational behavior and sociology from Northwestern University, an MBA from the University of Texas in information systems management and a B.A. from the University of Texas in Plan II.