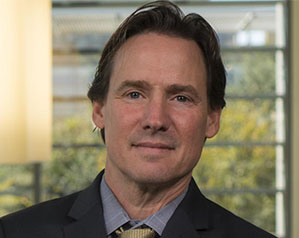 Research Expertise: Consumer and firm behavior in banking markets, behavioral economics, industrial organization
Professor Victor Stango's research focuses on household financial decision-making over both short- and long-term time horizons. His current work examines how behavioral influences on consumer decision-making are related to each other, to cognitive abilities and other demographics, and to financial decisions and outcomes. That work is supported by grants from the Michigan Retirement Research Center (MRRC) and by the Pension Research Council/TIAA Institute. Stango has also studied the credit card and ATM markets and has a side interest in sports economics.
Stango's work has been featured in The Wall Street Journal, The New York Times, The New Yorker, Businessweek, Newsweek and major online business news media. He has appeared on Good Morning America, Fox News, CNBC, Bloomberg and many other news programs to discuss his work and provide expert commentary. His research has appeared in the American Economic Review, The Journal of Finance, The Review of Financial Studies and other leading academic journals. Stango is an associate editor of the International Journal of Industrial Organization. He is also an affiliate expert with Cornerstone Research, occasionally providing consulting in matters related to the financial service industry.
Before joining the Graduate School of Management in 2008, Stango gained experience at the Tuck School of Business at Dartmouth College, the Federal Reserve Banks of Chicago and New York, and other academic institutions. He also served for several years on the board of Consumer Credit Research Foundation, a nonprofit research foundation supported by providers of short-term credit.
Stango holds a Ph.D. in economics from UC Davis and a B.A. in economics and political science from the University of Pennsylvania.